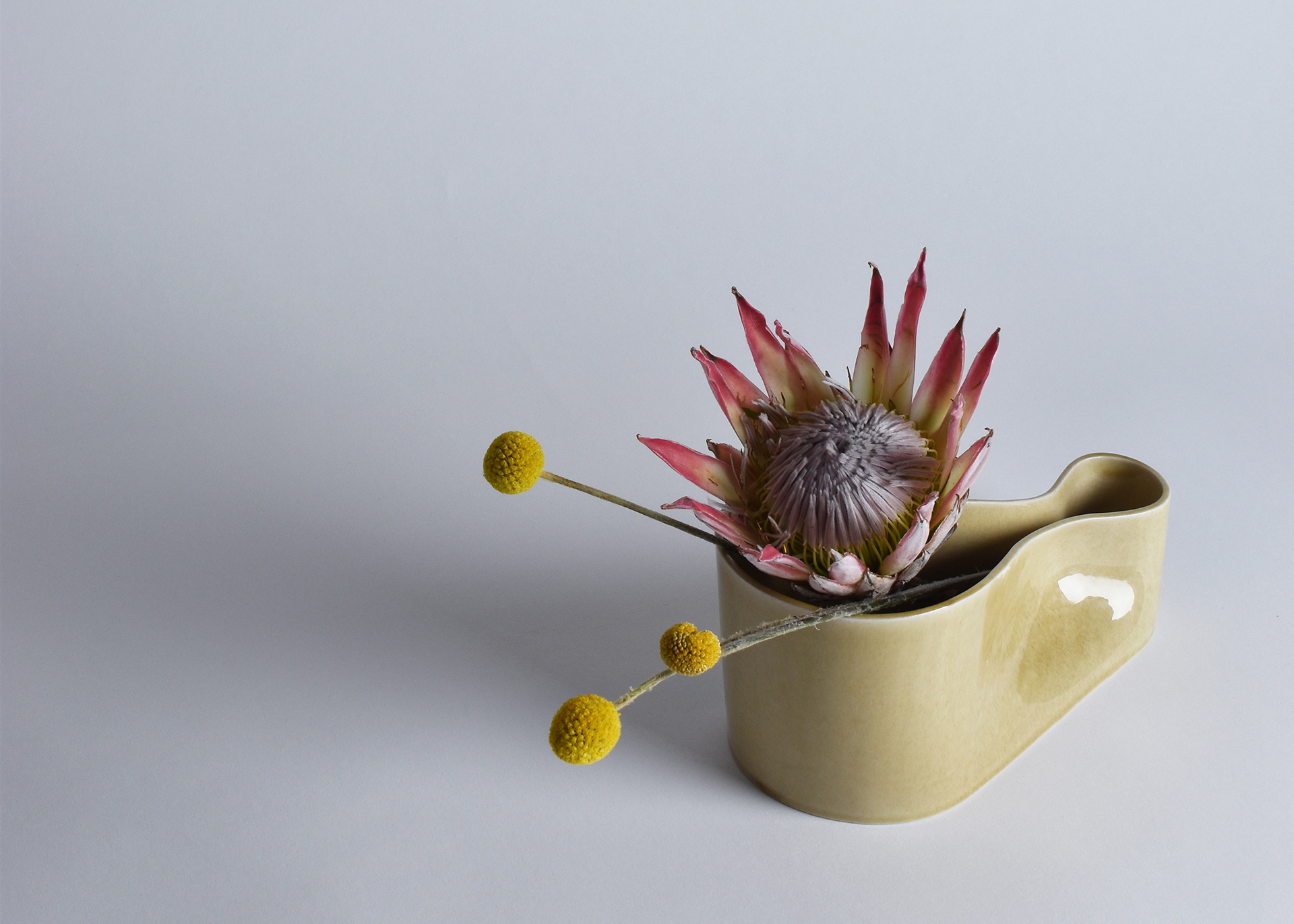 Material : Ceramic
Design : Kaori Agematsu & Josefin Zachrisson
Ceramist : Elsa Binder
Year : 2017
Category : product
Modern designs are often based on existing shapes and concepts. In this project, we focused on avoiding it and rethinking from scratch.
This vase was proposed not to be vertical but to decorate at a fixed angle. Every element that shapes a vase is based on a bouquet silhouette. The part that was like pinched by finger fulfills the role of supporting the stem. You enjoy how to arrange flowers and how to decorate them on the new way.
In February 2018, it was sold at DesignTorget in Stockholm.
現代的なデザインは既存の形やコンセプトを基本としていることが多い。このプロジェクトでは、形のステレオタイプを取り払い、ゼロからデザインを再考することを試みた。
この花瓶は直立的ではなく、固定された角度で花を添えることを提案している。指で摘んだような箇所は、茎を支える役目を果たし、花瓶を形作る全ての要素はブーケのシルエットに基づいている。
2018年2月 DesignTorget(ストックホルム)にて限定販売。