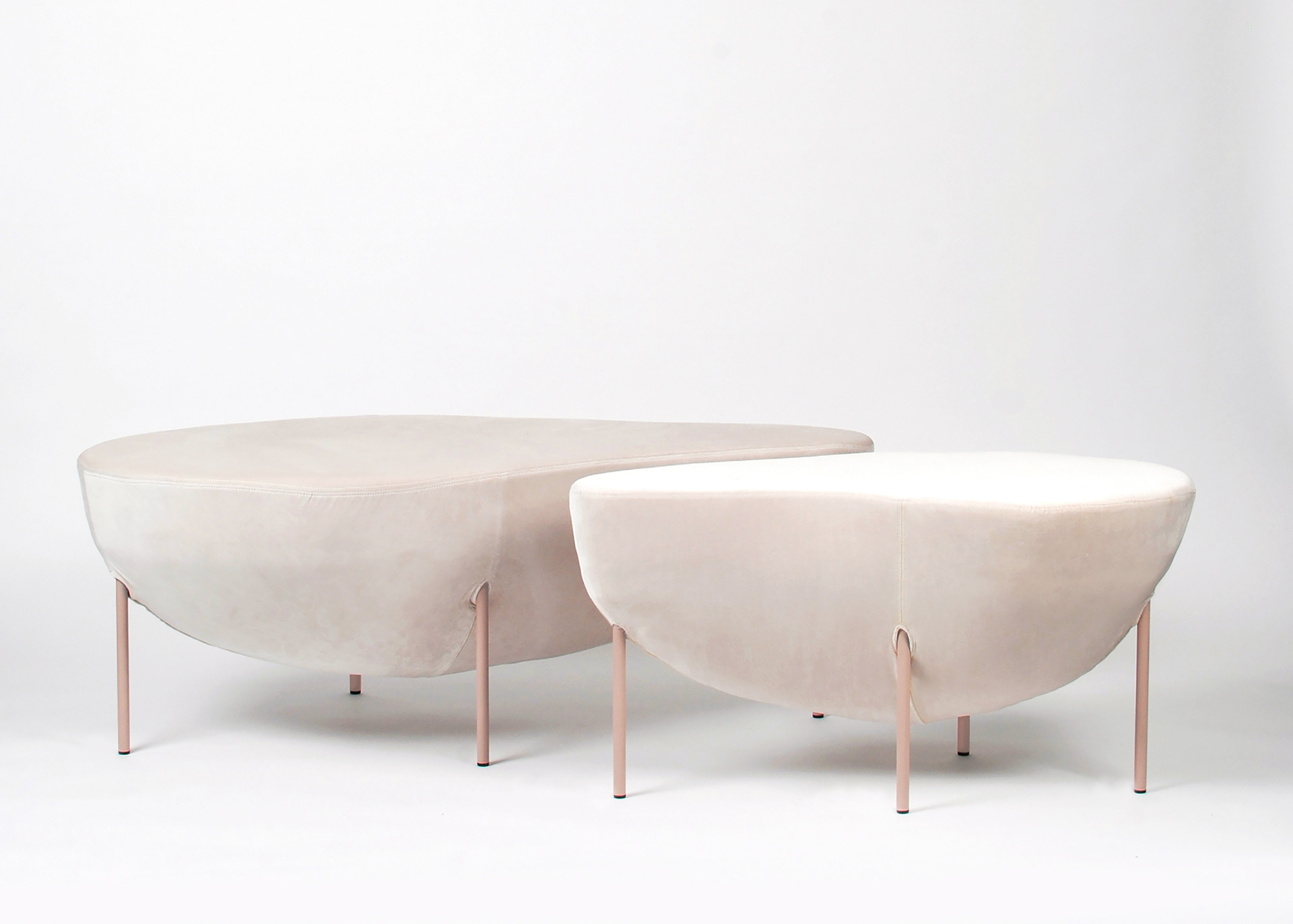 Producer  :  David Design
Design  :   Kaori Agematsu & Ellinor Sixtensdotter
Year  :  2019
category  :  furniture
Exhibition
-  Greenhouse at Stockholm Furniture & Light Fair 2019 on 5-9th February.
- "HEMMA gone wild" exhibition at the 2019 Milan Design Week on 9-14th April.
​​​​​​​
A piece of furniture aimed for lounging that encourages socializing.
'Oyster' is a adaptable and possible to combine in different ways. The soft, free form is available in two different sizes and is held up by a metal frame.
交流を促すラウンジベンチソファ。
スポンジや針金、粘土を使い、形を探るなかで、スポンジを結ぶことでできるフォルムに着目した。 環境に合わせて多様な組み合わせ方ができるよう、フォルムを二つにわけ、最終的に異なるサイズの有機的な形を採用した。