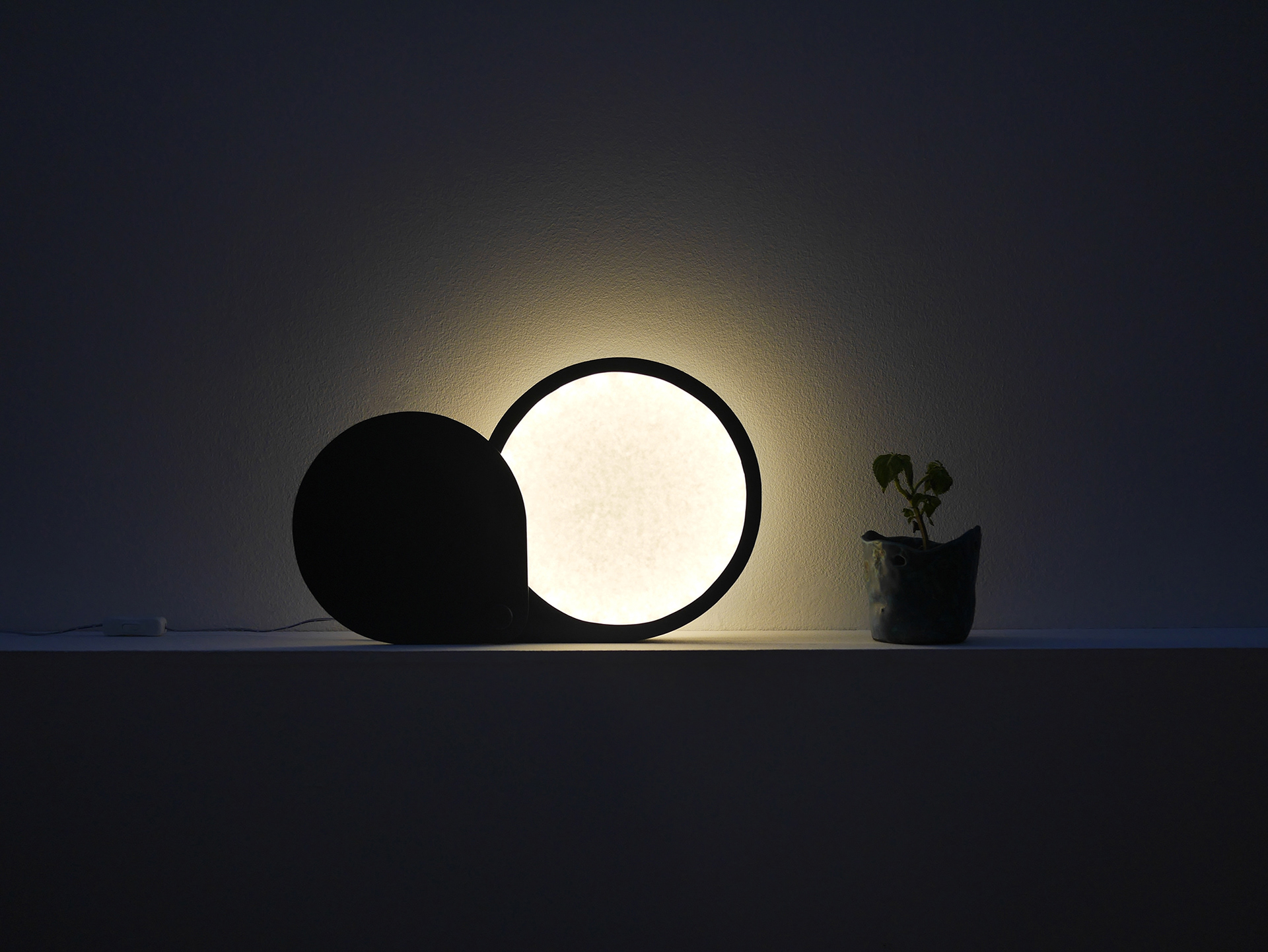 Year: 2018
Category : product prototype
A lamp reminiscent of the lunar phases.
I attempted to replace the lunar phases which is the natural phenomenon with lamp closely related to our life. This lamp consisting of two plates can adjust the light by moving the front plate. To avoid forgetting to turn off the light, the form was designed that don't completely cover the light.
月の満ち欠けを私たちの生活に密接した照明に置き換えた。
2枚のプレートで構成されたこの照明は、手動で前面のプレートを動かすことで光を微調整できる。ライトの消し忘れを防ぐため、前面のプレートはライトを完全に覆わない設計にした。