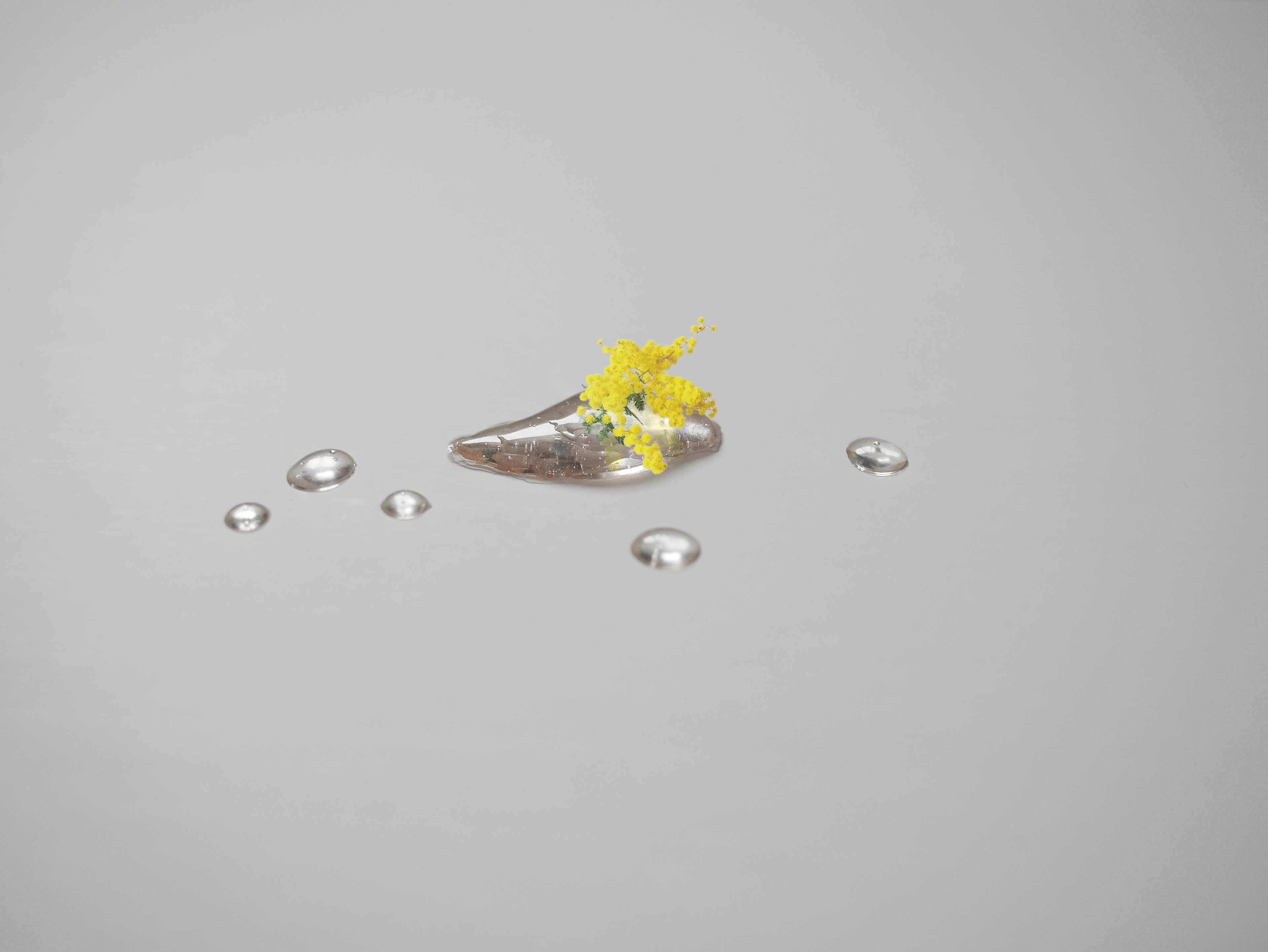 year :  2020
category : prototype, product
After the rain, it's not so difficult to find the trace. The trace are shining by sunlight and floating the flower petals.
This vase is inspired by the flowers floating in a puddle. The shape is organic and free like puddle we all can find after rain.
雨上がり、地上にはいくつもの水たまりが残っていて、落ちてしまった花びらが浮かんでいる。 この花瓶は、水たまりに浮かぶ花から着想を得た。形は水たまりのように有機的で、ひとつひとつ異なる。